Craftsmanship
All designs built in a single factory by lifetime shoemakers using traditional techniques such as lasting on a wooden form, or tacking the leather upper. Every pair has been handled over 15 times in our production, each pair our own creation built with care.
It's in the Details
Double layered leathers, Classically Unique by Design.
Every element locally sourced and chosen for quality of comfort, structure, support and durability. Each a piece of artful design from Budapest to Milan.
Live, Love, Wear, DYAN.
LEARN MORE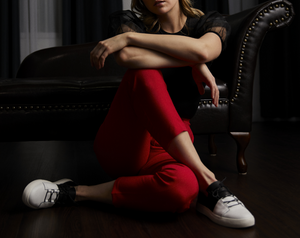 Declaring Our Difference
We believe the products we choose to buy can have a positive effect on the world, in how they are made, what is in them and who they are made by. Every DYAN design is special, made of high quality choices, by honoured employees, with a focus on local sourcing, recycled materials in an eco-friendly factory.
LEARN MORE